Return & Refund Policy
We do not offer refunds.  However, we will allow customers to bring back items and be given a credit toward a similar item.
In order to return items for like-item credit, the purchased item must be returned to RePete Candle + Coffee Bar in the same condition as it was at time of purchase.  If new item is more expensive than credit, customer is responsible for the difference.  If new item is less expensive than credit, the customer understands that the unused credit is forfeited.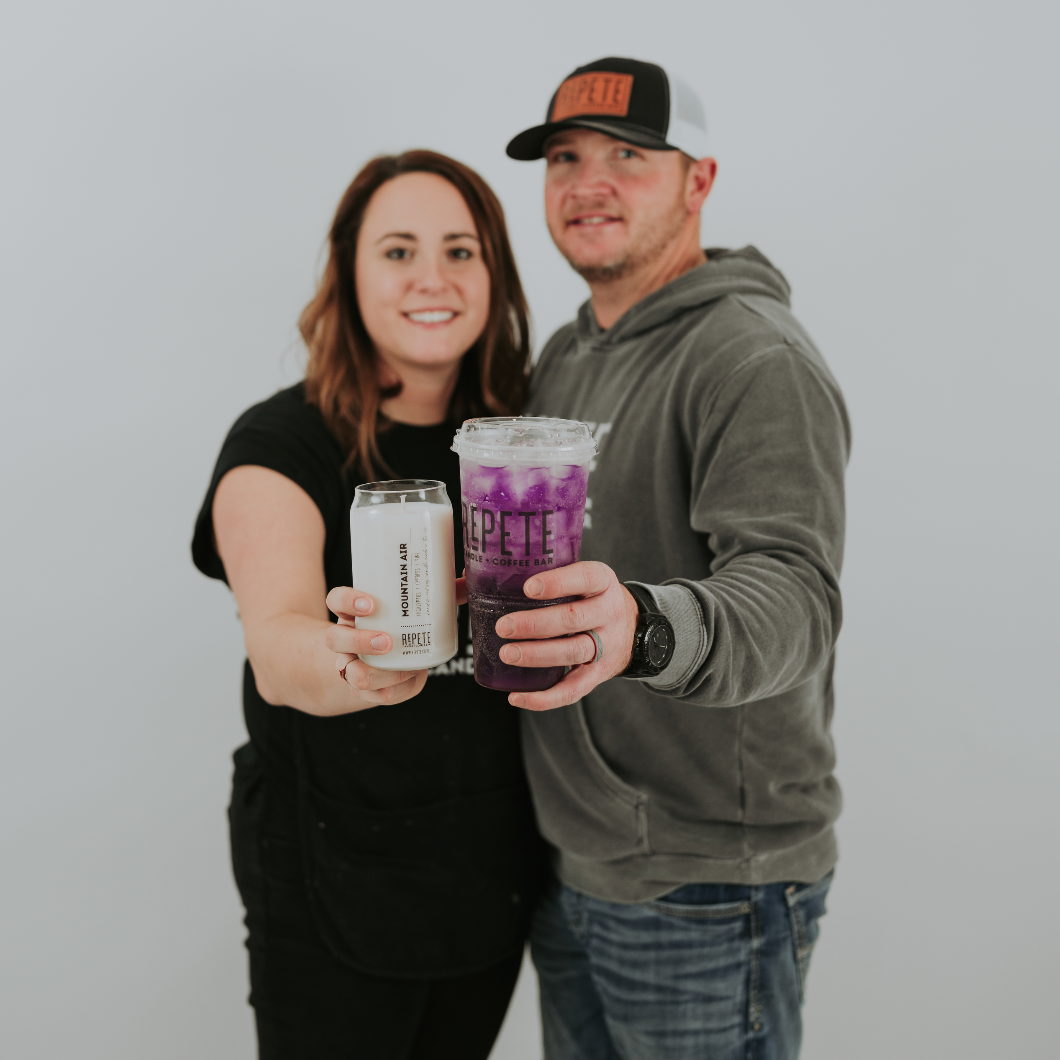 Dynamic Duo
My husband, Brandon manages the drink side of business and I manage the candle side. Together we have big plans for our small town and surrounding communities and dreams bigger than we could have ever imagined. We have two adorable babies at home who are our reason why. We truly make the perfect team.